Universal Print is an advanced print solution tailored for organisations to manage their printing infrastructure through the cloud service provided by Microsoft.
Our Toshiba MFPs are greatly complemented by Universal Print by Microsoft as they are designed to assist your business in improving its print management in the most effective and efficient way possible.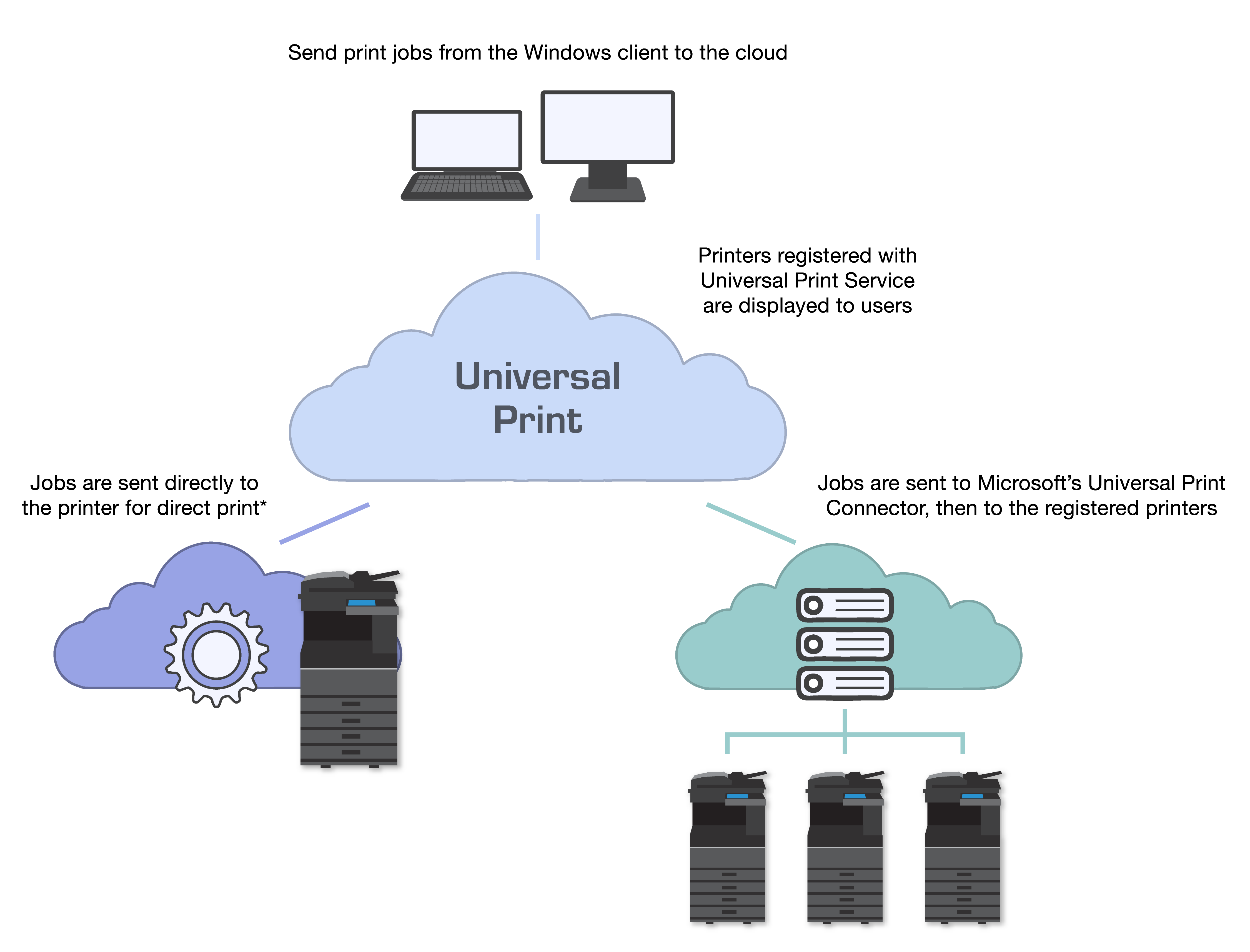 *Direct print is available only if your printer supports Universal Print Ready Support
---
Procedures
There are two ways of printing through Universal Print:
Via Microsoft's Universal Print Connector
Using Universal Print Ready Print Service
How to connect and use a printer via Microsoft's Universal Print Connector
Download and install Microsoft's Universal Print Connector.
Register your printer with Universal Print portal using the Universal Print Connector.
Grant user permissions to the registered printer through Microsoft's Universal Print portal.
The licensed users search the printer from the Universal Print portal and register in on their PCs.
For further detailed procedures, please refer to:
https://docs.microsoft.com/universal-print/fundamentals/universal-print-getting-started
---
Supported MFPs
Colour MFPs
Monochrome MFPs
Hybrid MFP