Overview
Capabilities
Features
Add On Programs
To store and manage your business document intelligently in a centralized repository, allowing business to operate in a paperless environment and automates processes, ensuring security in the migration, safe-keeping and retrieval of records both in peacetime and in crisis.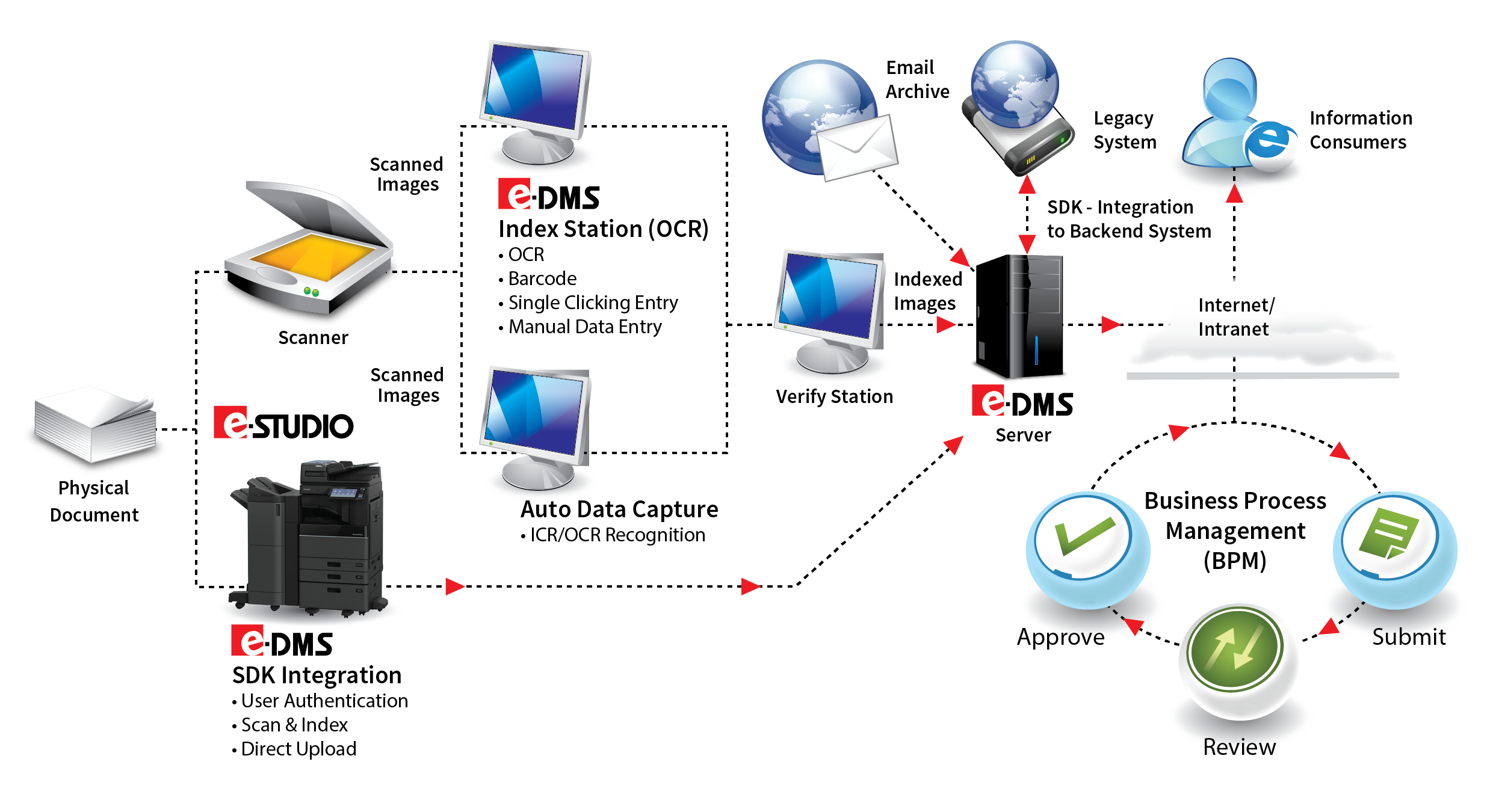 Manage Digital Document
Support all types of document formats, including:
Scanned documents (TIFF, PDF, JPEG)
Electronic document (word, excel, AutoCAD, Lotus, etc)
Email (MAPI compliant)
Rich media content (presentation, photo, video, voice recording)

Centralized Information Repository
Achieve Standardization
Easy Management
Easy to Backup
Support Multiple Storage Methodology (Local, NAS, SAN)

Usability
Web Base Solution
Fast & Easy Implementation
Accessible via LAN & WAN
User-friendly Interface
Encourages User Adoption & minimize resistance of change

Distribution
Email
Electronic Fax
Forward (forward link within e-DMS environment)
CD/DVD Archive with Built-in Search Engine

Security
User authentication via e-DMS/Active Directory/ LDAP
Folder Access Control
Document Level Access Control
Access Right Control
Encryption
Audit Trail
Versatile and Scalability
Unlimited Document Volume
Unlimited Filing Structure (Document Profile/Folder)
Organization Wide Implementation
Support Multiple Storage Locations (Remote Storage)
High availability

Collaboration
Adhoc workflow
Workflow Process Automation
Enable Business Rules Compliance
Integration
e-DMS API
e-DMS SDK
Integrate with Back End application
Encryption AES256
Advanced encryption standard implemented in the software helps eliminate vulnerability to data theft and enhances security strength in your network.

Single Sign On (SSO)
Offers seamless access to data with authentication and eliminating complexity.

Document Retention
Document will be published by retention schedule code. Obsolete document may be identified, and if necessary destroyed

Search Capability
Allows you to search and retrieve desired documents through 3 types of search, namely profile search, simple search and full-text content search

Document Routing
Supports routing of documents to multiple recipients for review and approval. Helps companies to reduce process gaps and eliminate idle time

Broadcasting
Allows selective personnel to be notified and to receive crucial updates over a desired period of time as they log on to the system

Audit Trail Report
Audit Trail Report records all activities in e-DMS. Report can be generated by the Administrator and output to a file or printer

Automatic Processing
Customized e-forms are added for capturing data and decisions along the process flow, utilized for pure data capture or predefined approval process flow

Mail Notification
Automatic notification via e-mail to deliver prompt updates, new tasks, new document

Workflow
Enables organization to get control of, and increases the efficiency of the flow of documents that support your business

Version Control
Allows the access to a complete version history of files and maintain an audit trail of how documents were changed over time. You can view and access previous versions, identify who made changes and when changes were made

Other Features
Case, Add attachment, Zone OCR, Barcode Recognition, Database Lookup, Batch Import, Email, distribution, Forwarding, etc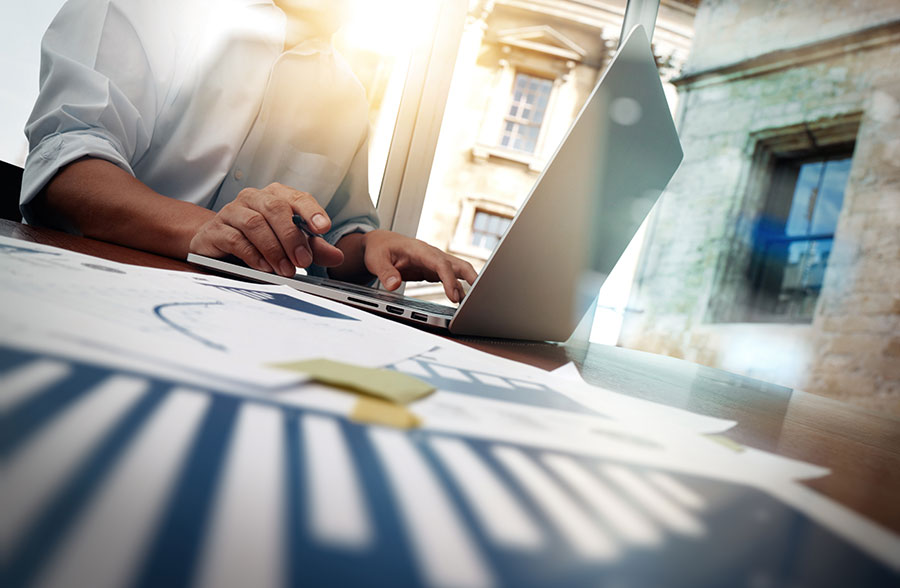 DOCUMENT TRACKING SYSTEM
The Document Tracking System is an innovative system that allows organizations to effectively control the most updated movement of the documents and improve document processing qualities.
It adopts barcode technology that allows authorized users to log on at anytime to retrieve and monitor documents in their movement, filing, location, archival, retention and destruction of documents.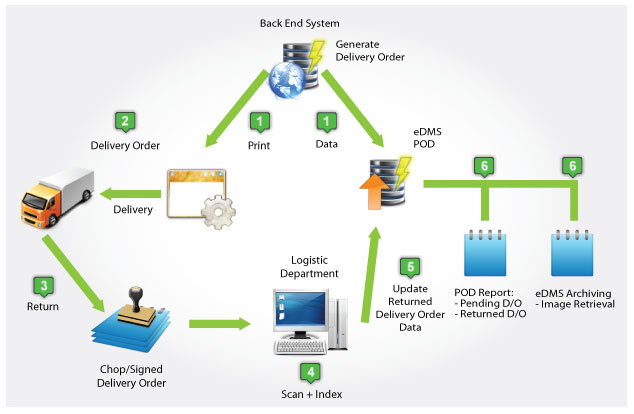 PROOF OF DELIVERY
In a typical business scenario, claims for non-delivery or short-delivery of goods may be made on a regular basis. In this event, delivery orders are required to serve as a proof of delivery, the tracking of which is a common challenge faced by many organization.
The integrated Proof of Delivery sub-Module allows organizations to effectively keep track of the status of daily delivery orders; plus, authorized users will also have quick and easy access to identify any unreturned/pending delivery order at the press of a button. Payment collection is also improved by having the delivery order as Proof of Delivery at all times.