Toshiba's e-BRIDGE Next is our initiative towards the enhancements of cloud solutions support and service tools of our eBN Series. Divided into the two, e-BRIDGE Next strives to ensure that our machines and solutions have the maximum compatibility and accessibility possible, while consistently opening bridges for new opportunities.
Cloud Solutions
The cloud is rapidly emerging as a crucial component within the interconnectivity of digital technology. With unmatched accessibility and compatibility in the platform, we are utilising it to realise the highest potential in our eBN Series. Our Toshiba Cloud Solutions features the: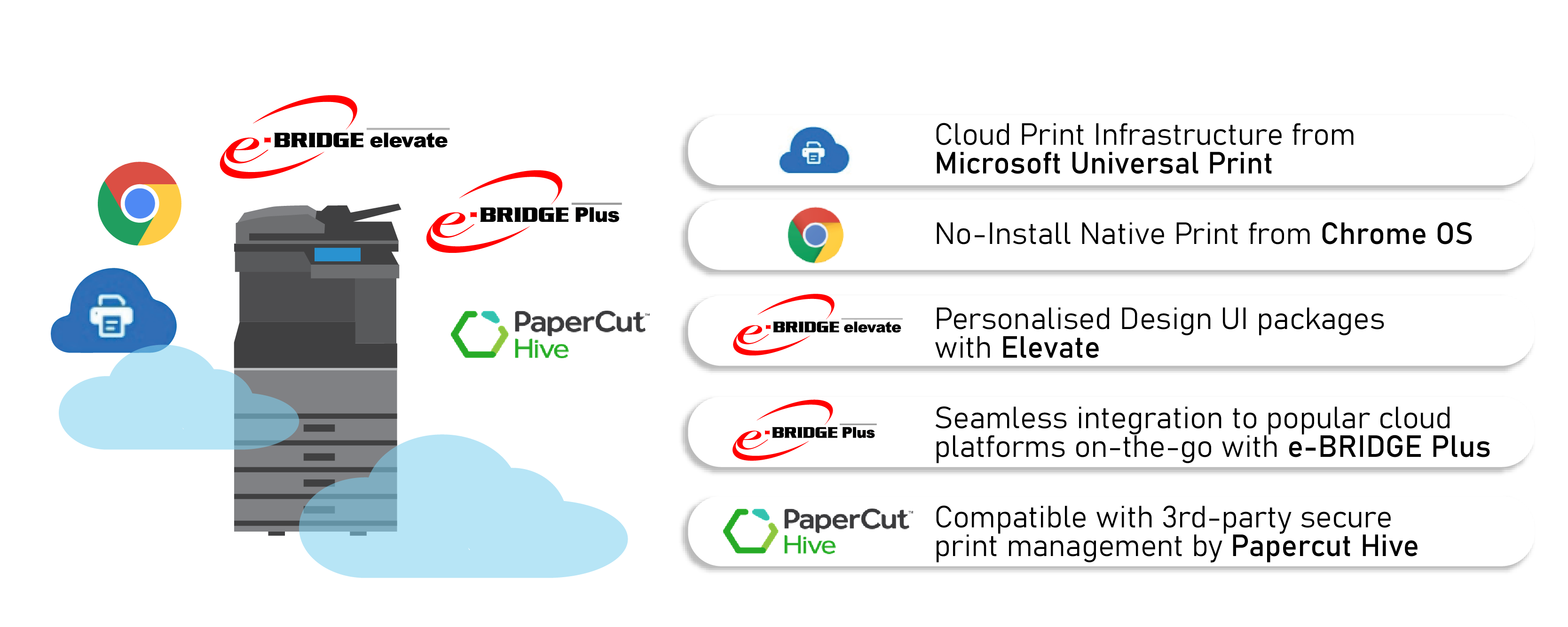 ---
Cloud Service

We aim to elevate the service scene by combining service and management with the cloud platform. Through this method, the monitoring and collection of data is weaved into an automated flow; allowing for proactive maintenance and resolution!
e-BRIDGE Next; simplifying workflows and raising the standards for accessibility, anytime and anywhere. Download our flyer here!