Overview
With the integration of Toshiba e-Suite, Toshiba MFPs provide a user friendly embedded user interface for secure print release, copy, scan, fax and card registration to all individual users. The users could view their individual quota balance of black/white and colour prints, this would help them to carry out their print activity more effectively.
Its powerful device management feature enables the administrator to discover Toshiba MFPs in the network and configuring/adding to managed device list at ease.
In addition, Toshiba e-Suite would serve as a medium to capture logs and counters from its MFPs and give an insight of usage pattern of users and MFPs.

Key Features
It allows you to track and control copy, fax and scan jobs, and perform secure print release at Toshiba MFP.
It allows you to tackle ineffective use of resources due to unnecessary
Central administration and printing.
It allows you to tackle inaccurate chargeback to various departments due to unaccounted print usage by unknown users.
It allows you to have complete control and manage you entire printing system in your organisation while enhancing security, reducing overhead costs.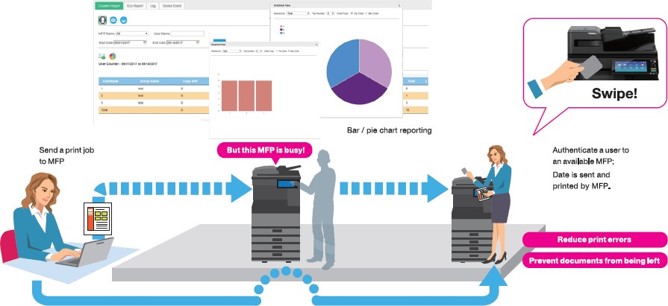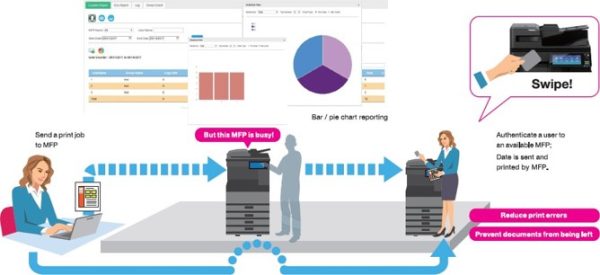 Capabilities