Overview
The Toshiba App Showcase offers various business applications that cater to your daily operations needs and requirements in Toshiba MFPs. It will provide users hassle-free to improve their work efficiency by installing suitable applications in App Showcase at any of our Toshiba MFPs even though you are in different locations.
Simple Operation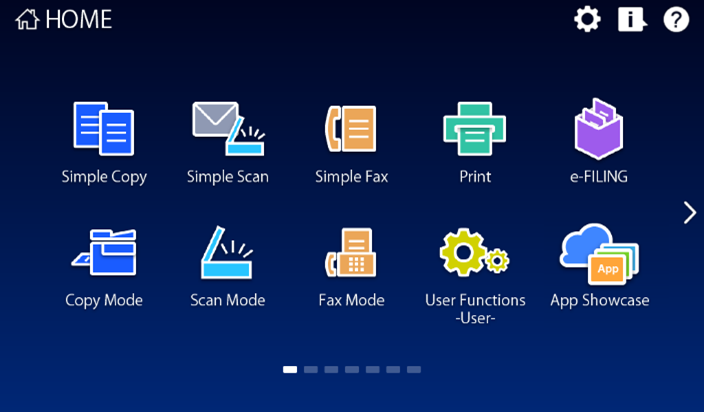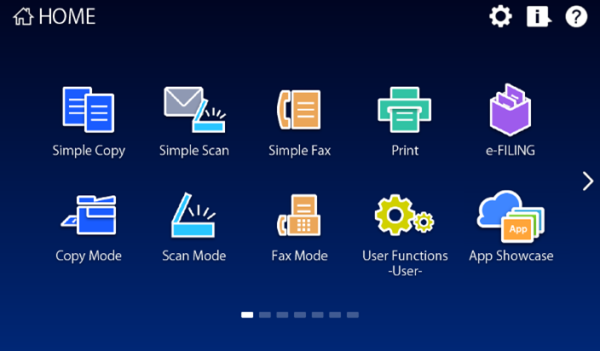 The App Showcase allows users to customize the home screen at the panel screen.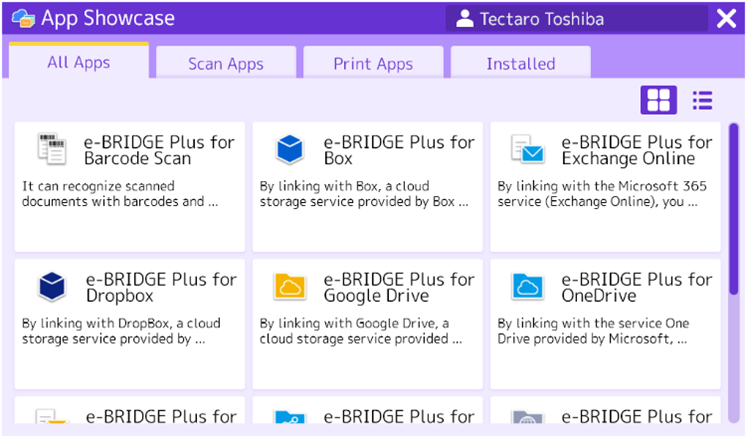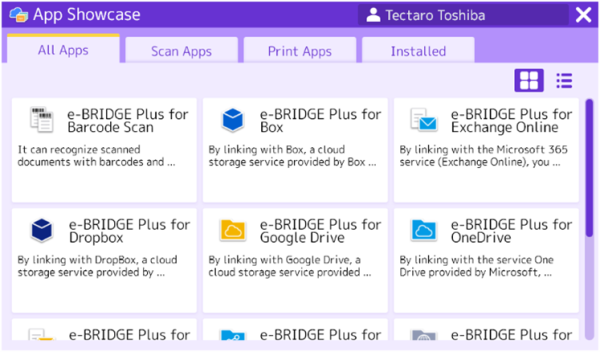 After clicking the App Showcase icon, users can start selecting and installing various applications to ease their daily operation via cloud services application such as e-BRIDGE Google Drive, e-BRIDGE Plus for ID Scan, and many more.
Capabilities

Various Options for Application Installation
Select and install various applications from Toshiba MFPs
Any time through the cloud services application

Customization And User Friendly
Customize the home screen at the panel screen

Cloud Security
Install the applications securely through the cloud services

Simplicity
Install any application with a click of a button
Solution Line Up for App Showcase
Cloud Solution Apps
e-BRIDGE Plus for Box
e-BRIDGE Plus for Dropbox™
e-BRIDGE Plus for Google Drive™
e-BRIDGE Plus for Google Workspace™ Google Drive™
e-BRIDGE Plus for Gmail™
e-BRIDGE Plus for OneDrive®
e-BRIDGE Plus for OneDrive® for Business
e-BRIDGE Plus for SharePoint® Online
e-BRIDGE Plus for Exchange Online
Workflow Solution Apps
e-BRIDGE Plus for ID Scan
e- BRIDGE Plus for USB Storage
e-BRIDGE Plus for Zone OCR
App Showcase