Service Management is a comprehensive system that enables organisation to improve on Customer Service related matters, whether it be on-site or off-site service. Along with its integration of workflow automation, it effortlessly improves on the service operational process.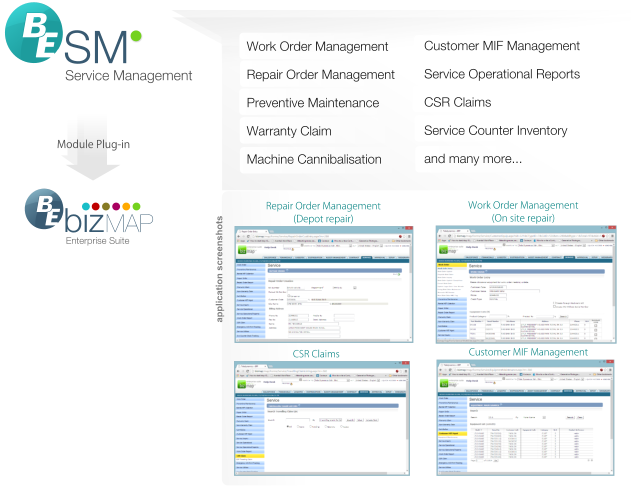 Visit
here
to find out more about Service Management – BizMap!

Part Tracking
Experience visibility and transparency  as you track part usage and cost incurred during any repairs.

Warranty Claim
Manage the part claiming process from suppliers through the Service Management module.

Integrated Approval Workflow
Approve or reject requests online via the system, as well as strengthen procurement, sales or even distribution processes.

Xpresso – Mobile Service Dashboard (Optional)
Use Xpresso, the mobile access of the module, for service engineers to manage their job/tasks on-the-go via tablets.