The Human Resource Management System (HRMS) is a platform that enables organisations to improve their human resource management, by implementing collaboration and workflow automation. It empowers managers and even employees to perform certain chosen human resource functions within an organisation, thus streamlining the administrative and operational processes within the HR department.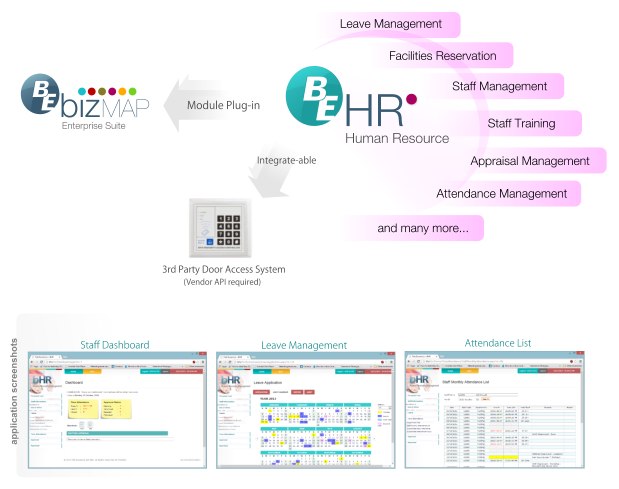 Find out more about HRMS by visiting
here
!

Dynamic Approval Workflow
Integrated with an online-based approval management module with multi-level criterias.

Staff Self-Service Portal
Employees can login to the system to perform personal functions, such as leave and out of office applications, facilities reservations and many more.

Work Shift Planning
Experience a dynamic work shift planning management tool that allows managers to setup comprehensive schedules, duplicate work shift profiles as well as examine overview rates.

Time Attendance
Integrate with most of the 3rd party door access systems, enabling easy and automatic extraction of access transactions within the organisation.