5 August, 2021
Service at Your Fingertips – T-HUB
In our aim to streamline our service and maintenance process, Toshiba Tec Malaysia introduces T-HUB; a dedicated and exclusive mobile application for our Toshiba Multifunction Printers (MFPs). It serves to be an automated bridge, a one-stop navigation bar between the end-users and our team.
The application revolves around three prominent features at launch – Service Request, Toner Requisition and Counter Reading. Once your MFP has been registered – either through manual serial input or QR scan, these features will be made available for access.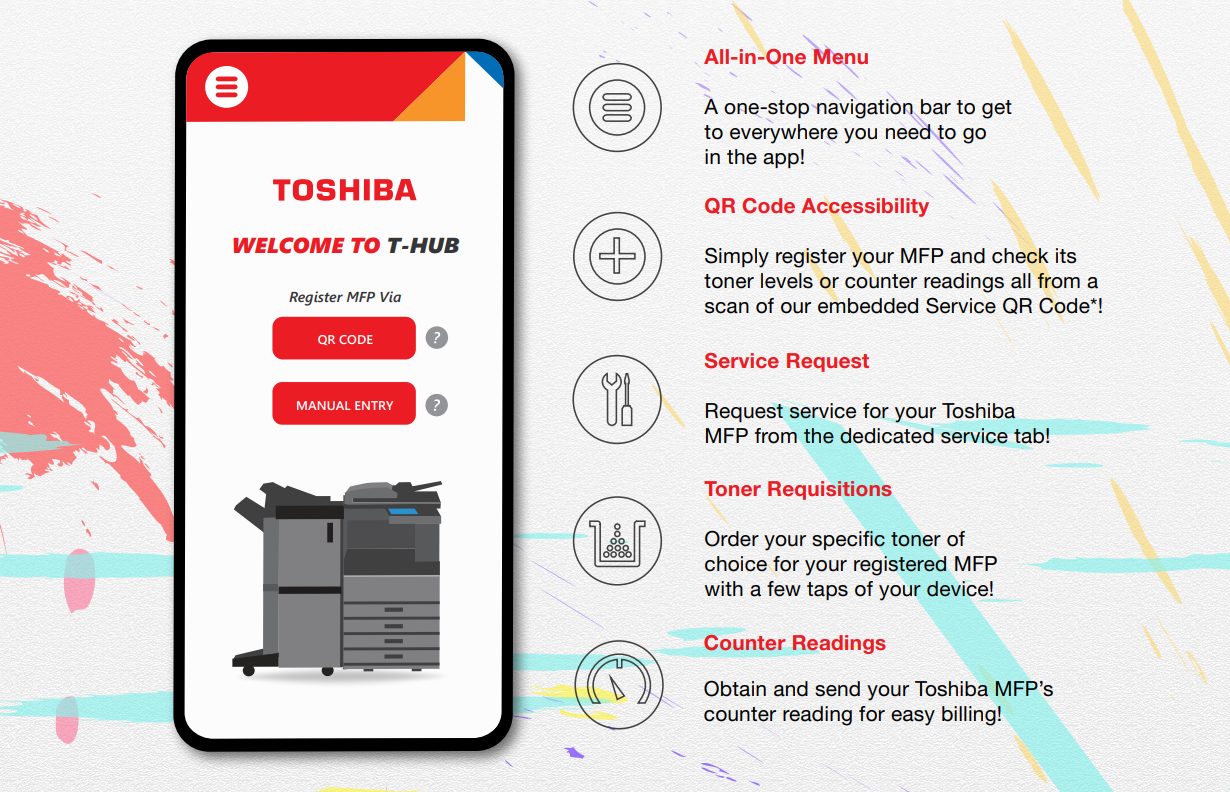 Service Request
Users may request for service from a set of specific choices, or by placing personalized remarks. This allows for faster and clearer troubleshooting from the support team, and in turn making swift diagnosis and service.
Counter Reading
Print counter is an important factor for both parties; end-users can keep track on print volume, whereas we can keep tabs on the necessary billing. Users can conveniently check, input and submit their machine's print counter through T-HUB, where the information is instantly directed to our team for our immediate actions.
Toner Requisition
Customers with their MFP registered on T-HUB can instantly check on their machine's toner levels and be made aware of the needed consumables. With this function, customers will be able to ensure maximum uptime for their MFP.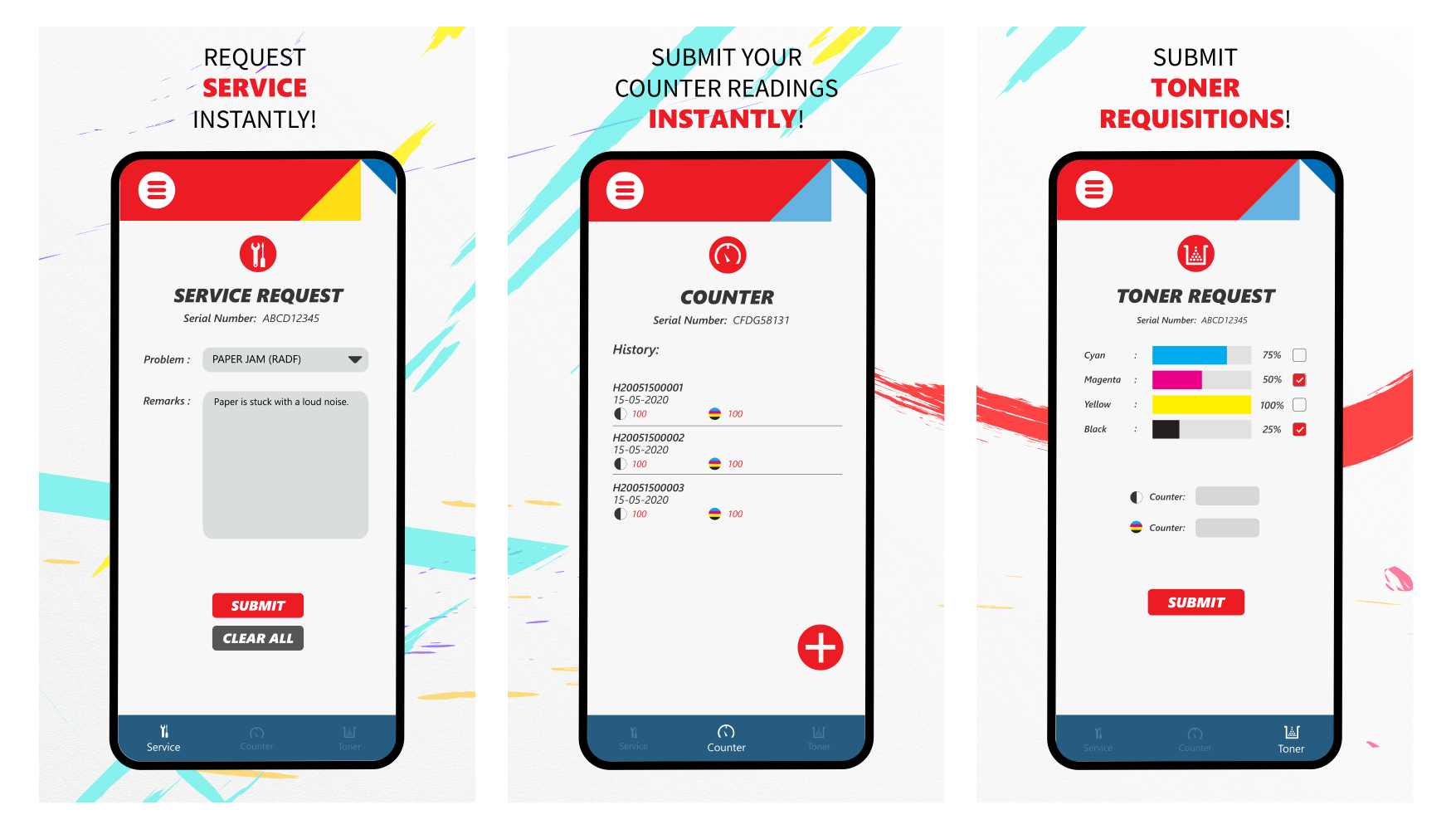 Designed with convenience in mind, our end-users need not go through the hassle of calling, contacting, or waiting as T-HUB serves as an automated platform for customers to reach us. With the persistence of the pandemic, T-HUB has proven to be a necessity with benefits.
In the pipeline, more features will be introduced for a finer customer experience.
To find out more about T-HUB, kindly visit T-HUB – Toshiba Tec Malaysia
---
The names and logos of third party products and companies shown in this article may be registered trademarks and are the property of their respective companies.

Images and/or videos displayed belong to their respective owners and are used for reference and illustration purposes.

The material and information contained in this Article are for general information purposes only. Whilst every effort is made to ensure accuracy, Toshiba Tec Malaysia makes no representations or warranties of any kind, express or implied about the completeness, accuracy, reliability, suitability or availability with respect to the information, products, services, related graphics contained. Any reliance placed on such material is therefore strictly on your own risk.

Information contained in this Article is subject to change without notice
BACK TO LIST