5 August, 2021
COVID-19 Workplace/Business Solutions
With the persistent outbreak of COVID-19 globally necessitates the implementation of various preventive measures to protect employees and ensure business continuity, Toshiba Tec Malaysia Sdn. Bhd.  has sourced for various workplace related solutions to assist our customers to adapt to the new norm and to curb the spread of COVID-19 at workplace.
Fever Screening Thermal Solution [1]
Fever screening thermal solution which detects emission of infrared radiation that subsequently convert to temperature reading was introduced to customers to effectively solve deficiencies in traditional temperature taking approach that requires manpower, close contact leading to high risk of infection especially during the outbreak of COVID-19.
Thermal Camera
The thermal camera that can be strategically set-up at an entrance or exit, scans for radiation that is emitted from the bodies that walk pass it. The radiation levels recorded are translated into temperature values for reading, resulting in accurate measurements of skin-surface temperatures. If the camera picks up on an abnormally high body temperature, it will trigger the in-built alarm system to notify the operators.
The thermal camera is most suited in locations such as schools, offices, and public spaces. Its ability to screen a large number of people without any contact whatsoever makes it a highly efficient temperature taking solution and ensure a safe admission into the premises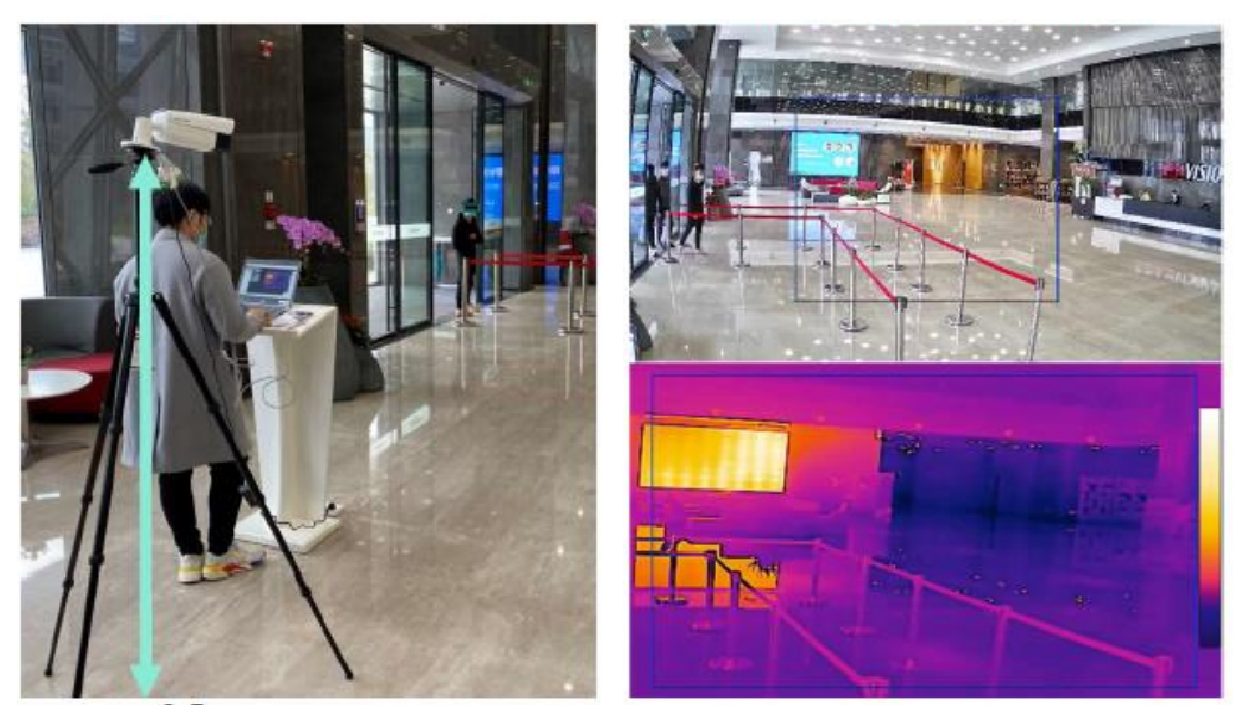 Image 1.1 Set-up of thermal camera at an entrance and the resulting thermal image
Facial Thermal Recognition
 Facial Thermal Recognition does not only compromise of the features described in thermal camera, but also incorporates additional facial recognition feature that enable restricted access to private premises and attendance recording, best fit for private offices.
Image 1.2 Facial Recognition Terminal and Screening Result
[1]
 Fever Screening Thermal Solution (including Thermal Camera and Facial Thermal Recognition) mentioned in this article are products of 
Hikvision
. Further information of the products are available at 
https://www.hikvision.com/my/
---
A Social Distancing Solution [2]
A social distancing solution from TsinGoal that utilises ultra-wideband (UWB) technology to determine range of distances. The basic solution employs a card tag and a wristwatch that alert and vibrate when a radius of six feet is breached. Any intruding incident information such as ID, time and duration will be recorded and accessible for record and future reference purposes

Image 2.1 & 2.2 The concept of distancing between the basic and advanced solutions respectively
In a bigger scale operation, an advanced version of the solution incorporating UWB gateway can be installed at the entrance to receive contact records from tags when people are entering and leaving the premises such as factories and hospitals. The software linked to the gateway, displays information and records to make finding of abnormalities a swift and precise action.

Image 2.3 Tag (left), Wristwatch (middle) & Gateway (right) of the solutions
[2] Social distancing solution (including the tag, wristwatch, gateway) mentioned in this article are products of TsinGoal. Further information of the product is available at http://www.tsingoal.com/
---
Sanitary Solution – Puductor 2 [3]
Whilst cleaning and sanitation are crucial to contain the spread of COVID-19, they are undeniably costly and involve human contact where possibility of cross infection still persist. With Puductor 2, no-contact operation, all these concerns can be easily overcome.
The Puductor 2, a non-contact automated disinfection robot utilises dry mist and industry-leading UV-C lights to achieve excellent disinfection effect. It also has adjustable output rates for good control over the sanitisation process. Furthermore, with the help of AI, the Puductor 2 can self-navigate within a given space and return to its charging dock once its programmed task has finished, minimizing human contact.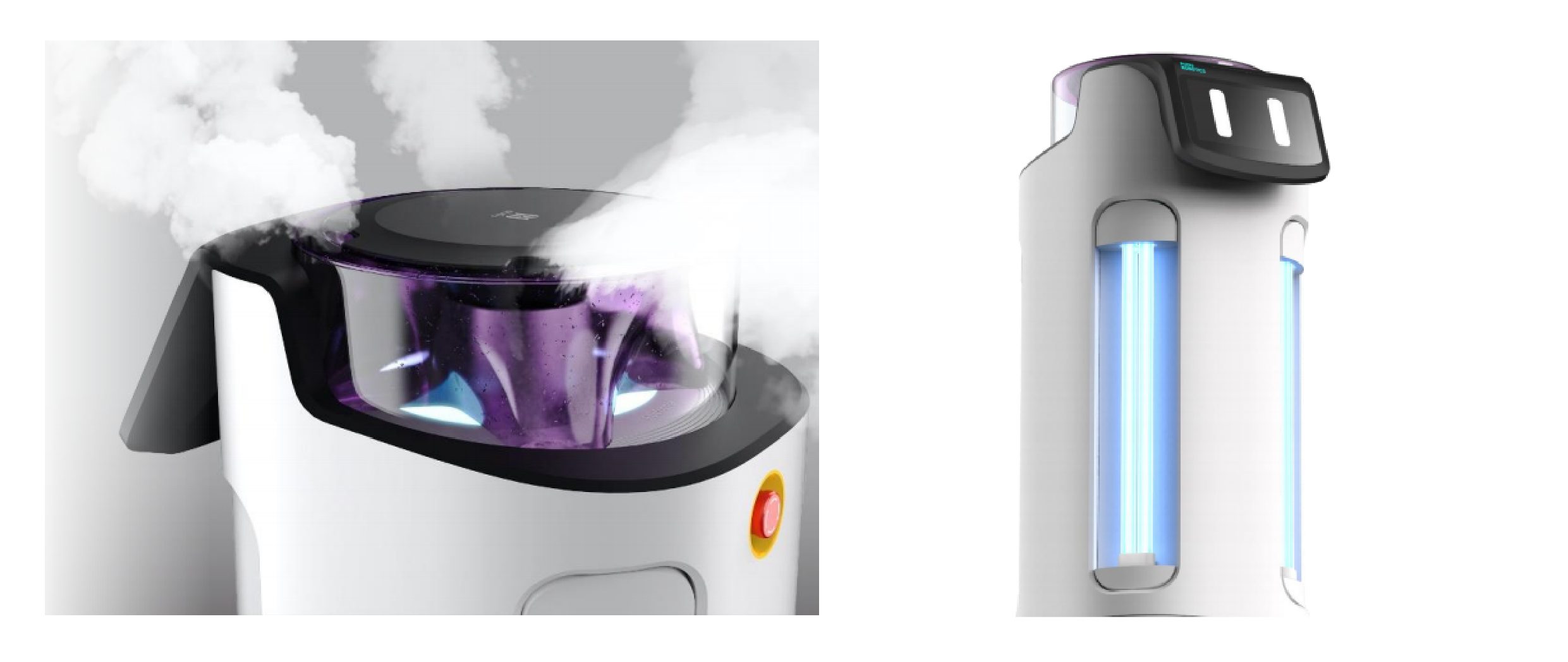 Image 3.1 Ultrasonic Dry Mist (left) and Ultraviolet C (right) Disinfections
In large public areas such as schools, hospitals and public transportation hubs, the Puductor 2 could serve to be an asset towards creating a safer and cleaner environment.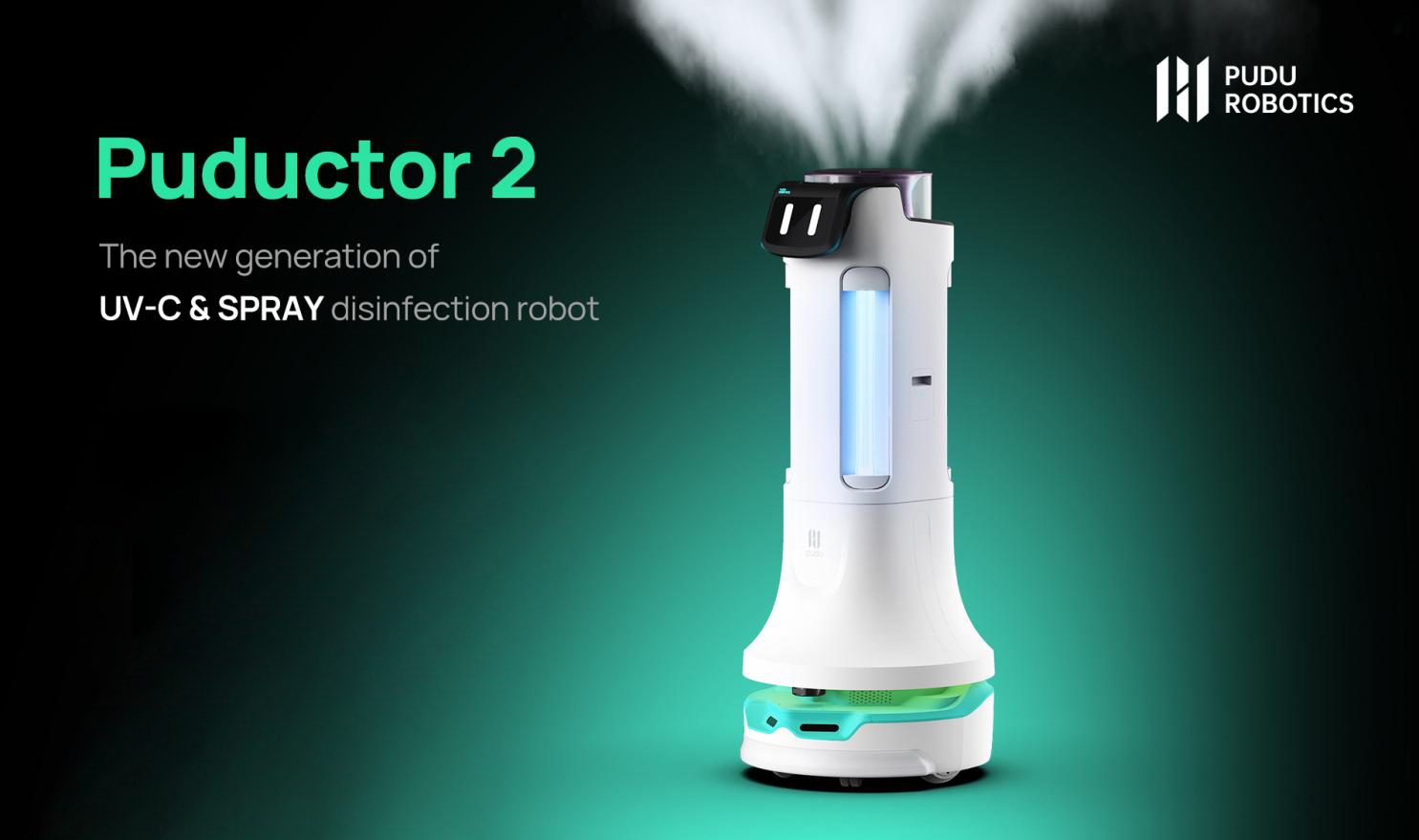 [3] Puductor2 mentioned in this article is a product of Pudu Robotics. Further information about the product is accessible at https://www.pudurobotics.com/
---
The names and logos of third party products and companies shown in this article may be registered trademarks and are the property of their respective companies.

Images and/or videos displayed belong to their respective owners and are used for reference and illustration purposes.

The material and information contained in this Article are for general information purposes only. Whilst every effort is made to ensure accuracy, Toshiba Tec Malaysia makes no representations or warranties of any kind, express or implied about the completeness, accuracy, reliability, suitability or availability with respect to the information, products, services, related graphics contained. Any reliance placed on such material is therefore strictly on your own risk.

Information contained in this Article is subject to change without notice
BACK TO LIST